Engineering & Operations Solutions
Electric utility service interruptions are a major inconvenience to customers and a danger to public health and safety. Utility employees may work long hours in difficult conditions with inadequate information to restore service.
Improve your ability to restore service quickly and safely with the efficiency and effectiveness of the engineering & operations solutions from Milsoft.
Our Partner for Engineering & Operations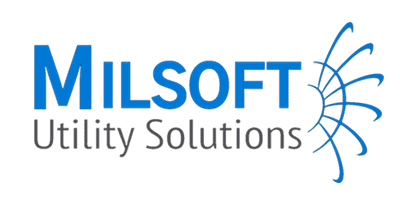 Powerful OMS/GIS/field engineering systems and engineering analysis software to maximize the utility's ability to give employees and customers fast and accurate information
Benefits of our E&O Systems
The Milsoft E&O suite uses the automation of data collection and dissemination to provide utility distribution systems:
Improved system reliability
Quick detection of outages and outage notification
Reduced costs for damage
Real-time analytics
Improved customer satisfaction
Improved employee morale and productivity
Increased safety
Our staff wakes up each day excited to go to work, enjoying the freedom to find new ways to use the Milsoft software. The Milsoft staff has been attentive to our needs and readily available for tech support. They share our enthusiasm for developing new applications and finding new ways to better serve our community.
— Trino Pedraza, Utility Director, New Braunfels Utilities
Features
Power restoration software (DisSPatch®) reports when a meter has lost power and pings meters to see how widespread an outage may be. Customers and employees receive notices and alerts. The system operator may use the Fault Locator feature to see what locations downstream could have faulted, resulting in faster crew response times. A Web Outage Viewer allows customers to access outage data easily and quickly. Milsoft OMS system gives your system operators the ability to interact with data from several software systems, including Automated Metering, SCADA, Automated Vehicle Locations, and Customer Billing. Using Milsoft OMS frees up resources in the office to manage the entire event more efficiently.
Milsoft GIS & Field Engineering provides a complete, detailed electric circuit connectivity model for planning and operating your system grid. It quickly and accurately captures and displays physical asset data and maps of the electric distribution system.
With Milsoft Engineering Analysis (WindMil®) software, you can create a detailed visual representation of your electric grid. Your model will accurately represent the entire utility network, from delivery point to meter. You can also bring in data from other sources such as CIS, SCADA, and AMI. Optimization analysis quickly provides results on load balancing or capacitor placement. Easily add that proposed new load to the system and see what impact it will have on the voltage and capacities of equipment.
Engineering & Operations News