Industry changes are putting pressure on community-owned utilities, often leading to negative behaviors and interpersonal dynamics that derail productivity.  Hometown Connections provides Totally Responsible Person® (TRP®) training to employees at all levels of the organization, virtually and in person, to promote positive interactions, teamwork, collaboration, and effective problem solving.
Your Partner for Workforce Teamwork & Positivity Training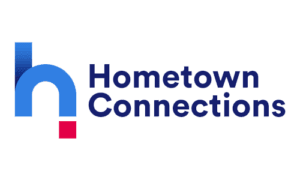 Through TRP training, team members learn to how to behave in ways that increase positivity and productivity.
Benefits
In the workplace, we can sometimes feel a lack of control, unappreciated, and disconnected from our colleagues. We can be resistant to change without realizing it. How do you get beyond these negative behaviors and infuse your organization with a culture of responsibility, cooperation, respect, and teamwork?  Be part of the solution. Schedule in-person or virtual TRP workshops with Hometown Connections. Each individual and leader will learn to meet challenges with optimism, solve problems more effectively, and seek opportunities to learn, grow, and make a positive impact.
Features
TRP is grounded in research and values that promote a culture of respect and accountability, helping both employees and organizations thrive.
TRP is a practical, hands-on workshop that will help every utility employee—leaders and individual contributors—learn innovative and proven ways to move out of the "victim mentality" to become more creative, positive, productive, and effective, even in the midst of change or adversity. Workshop exercises focus on such issues as rescuing versus enabling employees, conflict management, and giving & receiving feedback. Participants work through a variety of utility scenarios, such as when communicating with unhappy customers and resolving complaints. Everyone receives a suite of TRP materials, including a practical workbook, helpful checklists, tips, and action plans to apply immediately.
Individual contributors, supervisors, managers, and executives
The Totally Responsible Person versus the "victim mentality"
Apply TRP to manage challenging workplace situations
Giving and receiving feedback
Conflict management
Stopping workplace gossip and criticism
Tips for communicating effectively
Productive alternatives to enabling and rescuing in the workplace
Creating a personal action plan to apply the TRP principles at work and at home
Greater self-awareness and leadership capability
Greater influence and accountability
Development of your people
Improved communication, feedback
Better work relationships
Better customer relationships
Improved teamwork and creativity
Increased innovation and problem-solving
Increased productivity and respect
Increased employee retention
Decreased stress and conflict
Greater enjoyment of work and life!
Totally Responsible Person® News