Public Power Cybersecurity Management Program
To meet public power's need for cybersecurity solutions that are comprehensive and cost effective, Hometown Connections, Inc. is managing cybersecurity for public power electric, gas, water, and wastewater utilities and other city departments.
Hometown Connections is helping community-owned organizations across the United States evaluate their cybersecurity requirements, develop plans for cyber risk management, and deploy effective cybersecurity defenses that include ongoing monitoring, training, remediation, and maintenance services.
Hometown Connections is continuing its marketing alliance with AESI-US, Inc. and Marsh-Wortham Power Gen Insurance which provide a broad range of cybersecurity services as part of the Cybersecurity Management Program.
Our Partner for Cybersecurity Management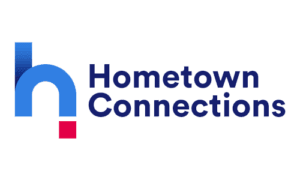 Cybersecurity program design, deployment, and maintenance services for community-owned utilities and city governments
Benefits
Today's cyber threat is multifaceted and ever-evolving. All utilities and municipalities must defend against criminals stealing information and extorting them for financial gain as well as nation states or terrorist groups seeking to sabotage information systems that operate critical infrastructure.  Community-owned utilities and city governments are targets of ransomware and other cyber-attacks at an alarming rate. Cyber criminals are leveraging the COVID-19 emergency by sending out "phishing" attacks that lure your employees to click on malicious links or files.
To avoid the operational, financial, and reputation harm of a cyber attack, you must access today's best cybersecurity expertise. Yet your staff resources may be limited while external resources are expensive or not ideally suited for the typical community-owned utility.
Hometown Connections is providing comprehensive cybersecurity services designed specifically for public power. We are owned by public power, and we work on cybersecurity issues in close coordination with the American Public Power Association.
The Hometown Connections Cybersecurity Management Program offers you a comprehensive and affordable collection of solutions and a growing network of national vendors and regional field personnel able to serve as your single resource for cybersecurity services. Hometown Connections will manage and coordinate your cyber service delivery.
We provide the budget-friendly cyber services and "boots on the ground" that you need.
Features
The Hometown Connections Cybersecurity Management Program coordinates each essential element of designing, deploying, and maintaining an effective cyber defense system.
Cybersecurity Management Program News