Organization Transformation
Every public utility manager and governing board struggles to balance the demands of maintaining daily operations while planning ahead for a successful future. The Hometown Connections management consulting team guides the utility through the complexities the market is experiencing today and must address in the years ahead. We have extensive experience facilitating initiatives for public utilities to achieve excellence in strategy, execution, identifying and managing risks, policy management, process re-design, compliance, customer care, and leadership & employee development.
Services from Hometown Connections Include consulting assignments focused on the unique requirements of the organization as well as general training classes or workshops.
Your Partner for Organizational Transformation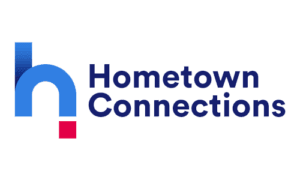 Integrated consulting services based on industry best practices, including strategic planning, measuring & sustaining the value of public power, enterprise risk management, business continuity, caring for customers, and developing strong leaders.
Benefits
The Hometown Connections consulting team helps public utilities address today's business management challenges and provides a flexible yet detailed framework for making decisions that will secure the long-term success of the organization to the benefit of the local community.
Hometown's consulting services are scalable based on the size and objectives of the joint action agency, state association, or public utility. We offer our services through on-site facilitation or in virtual meeting environment, depending on the requirements of the organization.
With more than 20 years of experience working with hundreds of public utilities, Hometown Connections management consultants know how to focus quickly on the challenges you are facing and provide the information, training, policies, and procedures you need to chart your organization's course to a long and sustainable future.
Features
Hometown Connections guides community-owned utilities through the change process, focusing on strategic planning, managing risk, excellence in customer service, and leadership development.
Strategy
Hometown's consultants help public utilities address today's business management challenges and advance towards a successful future.
The Hometown Connections proven strategic planning process applies to utilities of all sizes and services.
Develops a practical, step-by-step blueprint for adapting to specific market conditions, regulatory changes, and the evolving expectations of customers
May update existing strategic plans
Benefits from an efficient and time-saving process that places a premium on simplicity, flexibility and logic
Avoids the complexity and rigidity of other approaches that can grind a strategic planning effort to a halt
Hometown Connections reviews industry changes and public power utilities response to the challenges presented. All levels of leaderships, to include governing boards, gain a strong appreciation for the critical role of effective governance in the face of these changes.
Legislative and legal
Technology
Customer changes
Expectations
Demographics
Workforce changes
How public power utilities are responding to these changes
The role of governing boards
The need for community engagement
The importance of Strategic Planning
Hometown Connections reviews metrics and qualitative data to identify and share with stakeholders the value municipal utilities provide to their local community and customers.
Why is it important to understand the value of your public utility?
Approach to identifying and tracking metrics
Qualitative data related to the value of public power
Challenges and opportunities to collect the data
Telling your story
Managing Risk
Hometown's consultants help public utilities apply risk management principles to maximize performance and productivity.
A business readiness risk assessment can prepare you for what's ahead and help you assess your current business maturity in all areas of your operation.  Whether you are in the aftermath of a business disruption or planning for future technology, you will want to understand the potential risks and gaps in your current business model.  We can help you by:
Performing an organizational risk assessment or function specific risk assessment to identify and help prioritize risks, gaps and opportunities.
We can also provide the help you need to mitigate risks, streamline processes or redesign business practices in all areas of operations to include finance, customer service, support services, compliance, internal controls, project management, program management, training, safety, prioritization, strategic planning, governance, IT processes, information protection and safety, purchasing, vendor management, leadership, employee development and culture transformation.
Hometown's expert helps utilities apply for designation by the American Public Power Association's Reliable Public Power Provider (RP3) program. The program is based on best practices in four important disciplines:
Reliability
Safety
Workforce Development
System Improvement
Hometown Connections evaluates a utility's RP3 readiness and reviews the application, sharing
lessons learned, tips and insights to conduct a review of your distribution system and how to collect the data to successfully complete the RP3 process and obtain such an important designation for your utility.
Customer Care
Hometown Connections gives governing officials and employees of community-owned utilities vital information on creating a culture of customer service excellence across the enterprise.
Hometown Connections organizes its customer service consulting and education services around these core areas.
What is good customer service?
How to segment customers into categories and identify their specific requirements
Changing demographics of utility workforce and customers
Utility customer expectations – today and tomorrow
The seven hallmarks of utility customer service
Building customer service around your customers
Operating with the customer's needs in mind when building policies and operations
How to create a culture of customer service
Identifying and finding the right information to provide the most efficient and effective customer service can be a challenge. Understanding how to protect customers privacy while using their information presents additional concerns. In today's digital world, providing the right information, at the right time, can set the tone for how customers feel about their experience with your organization.Working on the front lines, you are the voice of the customer and have unique insight into what they need and how quickly.  Hometown Connections will help you understand the key elements of an information governance program and learn how to:

Assess your customer information maturity
Identify and classify customer information for the best customer experience
Understand the difference between information and data
Protect customer privacy
Work with information technology teams to build an Information Governance Program
Leadership & Employee Development
To maximize the performance of utility personnel, Hometown Connections consultants offer leadership training and employee development services.
Leading from where you are is the focus of our development and enhancement programs.  Whether you need one-on-one assistance at any level, or tools to bring teams together, we can help with non-positional leadership, emerging leaders, leadership enhancement, and executive leadership.
Accountability and Personal Responsibility
Communication Techniques
Conflict and Negotiation
Organizational Agility
Team Building
Relationship Building
Teamwork
Making Employees #1
Individualism
Mentoring
Delegation
Problem Solving
With continuous change in our industry, there's a lot for everyone to do, and success depends on each member of the team working together like a well-oiled machine. Sometimes personality differences and interpersonal dynamics can derail projects and productivity. With Totally Responsible Person® (TRP®) training from Hometown Connections, each of your team members will learn to stay positive, productive, and effective, no matter the circumstances.
Hometown Connections provides TRP training to utility employees at all levels of the organization in virtual and in-person formats.
Who Should Take TRP Training
Individual contributors, supervisors, managers and executives
Learning Objectives
Distinguish between the Totally Responsible Person and "victim mentality"
Apply TRP to manage challenging workplace situations
Give and receive constructive feedback with confidence
Stop workplace gossip and criticism and communicate effectively
Identify productive alternatives to enabling and rescuing in the workplace
Create a personal action plan to apply the TRP principles at work
Bottom Line Results
Greater self-awareness and leadership capability
Greater influence and accountability
Development of your people
Improved communication, feedback
Better work relationships
Improved teamwork and creativity
Increased innovation and problem-solving
Increased productivity and respect
Decreased stress and conflict
Greater enjoyment of work and life!
The TRP workshop will help everyone on your staff achieve a greater self-awareness, a feeling of personal accountability, and an understanding of the necessity to provide honest, candid feedback to others. To discuss how TRP training can revolutionize the way your people work together, contact:
Charise M. Swanson
Vice President, Client Services
Hometown Connections, Inc.
m – 719 439 8811
cswanson@hometownconnections.com
Organizational Modernization News