If you act quickly, your public power utility can access a grant from the U.S. Department of Energy for one free year of the N-Sentinel Monitoring cybersecurity service by N-Dimension Solutions. You'll gain visibility into critical information to help protect your utility networks from cyber threats in addition to helping the public power industry obtain the national cyber data it so urgently needs to share with member utilities in an anonymous fashion.
DOE grant arranged by the American Public Power Association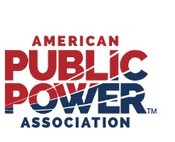 Secured by the American Public Power Association, DOE grant DE- OE0000811 focuses on developing a culture of cybersecurity at public power utilities.
The Association's goals for this grant program are to obtain cybersecurity data for analysis and to issue timely cyber alerts to its membership. To meet these goals, the Association needs more cybersecurity sensors in the field collecting data.
The Association has chosen to work with N-Dimension Solutions, a cybersecurity partner of Hometown Connections, Inc., to deploy sensors and obtain data for one-year. The Association's target is to have 50 utilities participating, with availability on a first come, first in basis.
N-Dimension is a managed security service provider with innovative solutions tailored to protect smart energy networks from cyber threats, improve system reliability, and safeguard critical infrastructure, data, and assets. The N-Sentinel cloud-based managed security service issues alerts on cyber threats via real-time visibility of network traffic and on-demand assessment of endpoint devices connected to the network on a secure web portal.
DOE Grant Program Requirements
Utility's Obligations
Complete the Association's Cybersecurity Scorecard online (30 minutes)
Apply for the CTAP Grant funds, $7,500.00 from the Association (5 minutes)
Share cybersecurity data anonymously with the Association for 1-year (Data is pushed by N-Dimension Solutions)
Pay $1,875.00 to cover utility part of DOE grant. N-Dimension will rebate back this fee once sensor is installed
Association's Obligations
Provide $7,500.00 for a 1-year cybersecurity monitoring project
Analyze the anonymous cybersecurity data and share briefs with all Association members to help them reduce risk
N-Dimension's Obligations
Provide the utility with N-Sentinel Cybersecurity Monitoring program including for 1-year including sensor, alerts, telephone support, community cyber data and remediation steps
Analyze and push alerts and anonymous cybersecurity data to the Association
Extend a $1,875.00 rebate to utility once sensor is installed. This covers the utility's 20% obligation under the DOE grant making the N-Sentinel Cybersecurity Monitoring service FREE to the utility for the first year
Extend special price of $7,500.00 for utilities that select to continue beyond the first year on the N-Sentinel Cybersecurity Monitoring program
For more information or to apply for the grant, please contact Nathan Mitchell of the American Public Power Association at nmitchell@publicpower.org or Scott Mossbrooks of N-Dimension at scott.mossbrooks@n-dimension.com.